Investment Banking in London
London? To borrow a line from Guy Ritchie's classic movie "Snatch": "Yes, London, You know: fish, chips, cup 'o tea, bad food, worse weather"… and some pretty good investment banking career options. Neck and neck with New York for the "finance capital of the world" title, London is one of the top locations out there for a career not just in investment banking, but in finance in general.
BACKGROUND
As noted above, London is often crowned as the finance capital of the world alongside New York, with nearly all of the large international banks and brokerage firms maintaining a significant presence in the city.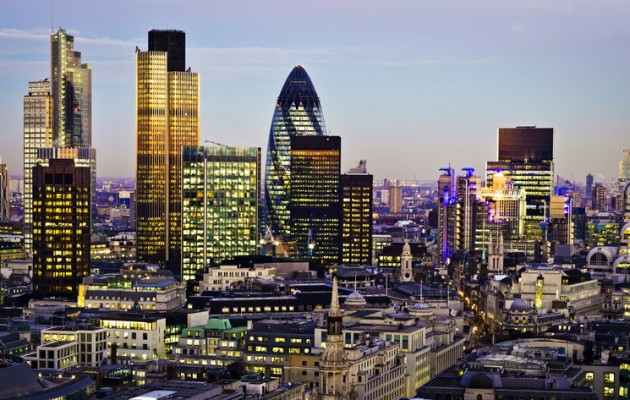 Finance is the largest and most important industry in the UK's capital, and its financial exports make it a large contributor to the UK's balance of payments.London is home not only to investment banks, but also to various brokers, asset managers, pension funds, hedge funds, private equity firms, venture capital groups as well as insurance companies. It is also home to the London Stock Exchange (LSE), one of the world's oldest stock exchanges, tracing its history back more than 300 years, as well as the LSE's Alternative Investment Market for growing companies.
CITY VS. CANARY WHARF
The City of London, commonly referred to as the City, is London's most famous financial district, with many banking and insurance institutions having their headquarters there. The Bank of England is also based in the City, as is the LSE. UBS, Goldman Sachs and Deutsche Bank are some of the biggest banks with offices in the Square Mile.
In the past few years, however, the City's domination as London's most important financial district is being challenged by Canary Wharf which has managed to attract local banking giants such as Barclays, HSBC, as well as the investment banking operation of Credit Suisse with much more favorable rents as compared to the City. US banking groups with presence in the challenger financial district include JPMorgan, Morgan Stanley and Citi.
INVESTMENT BANKING HUB
As already noted, pretty much any bank you can think of has established presence in London. JPMorgan for instance provides services in the fields of asset management, private, corporate and investment banking under both the JP Morgan and JPMorgan Cazenove brands, as noted on the lender's website. Citi on the other hand has chosen London as the headquarters for its Europe, the Middle East and Africa (EMEA) region which consists of operations in 54 countries and does business in another 61.
London is also Credit Suisse's EMEA operations centre, with the group's London offices housing a total of over 7,500 employees working across the bank's investment banking, asset management and private banking business, as well as support functions, according to the Swiss bank's website.
Then, there is also London-based Barclays whose investment banking division provides a full range of financial advisory, capital raising, financing and risk management services to corporations, governments and financial institutions worldwide. HSBC, one of the largest financial institutions in the world, employs some 8,000 people in its Canary Wharf offices.
The multitude of investment banking groups maintaining significant presence in London logically translates into a variety of finance job opportunities for both seasoned bankers wishing to transfer to the UK capital, as well as for those who are yet to kick off their investment banking career. While landing a job in the City or Canary Wharf is by no means an easy affair, it is doable given the right set of skills and dedication. Investment banking training and classes are a good place to start if you're looking to brush up on your financial modeling skills to prepare for an investment banking interview. Barclays for instance also has spring and summer programs for aspiring investment bankers, as well as off-cycle internships. Citigroup admits graduates on a rolling basis, while JPMorgan offers various internship programs in areas such as Capital Markets, Mergers & Acquisitions, as well as UK Product & Industry Coverage under its JP Morgan Cazenove brand.
OTHER FINANCE JOBS
If we look away from investment banking in London for a moment, London also has a lot to offer in terms of asset management and private equity. Blackstone is one of the most famous private equity names with an office in the UK capital. Asset management job opportunities are also aplenty, with local giants Aviva, Prudential, and Brewin Dolphin being just a few examples. When it comes to the insurance industry, Lloyd's of London, known simply as Lloyd's, is the most high-profile name in the sector.
As for venture capital, London tech firms attracted a record $1 billion of venture capital investment in the first nine months of 2014, according to a report in UK newspaper City A.M. The newspaper also notes that in 2014 alone new VC funds worth more than $1.5 billion set up shop in the UK capital with Google Ventures, Santander, and Balderton Capital creating new investment vehicles in the City.
LONDON CALLING
While NYC's Wall Street might seem as the most glamorous location for aspiring investment bankers, London offers just as many opportunities. Regardless of whether you head out to the City or the Wharf, the UK's capital is a top spot for an investment banking career, worth even putting up with Britain's ghastly weather.