JPMorgan Reports Record Revenue for Q3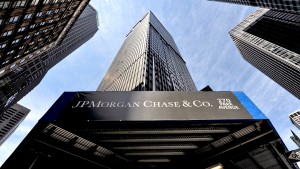 Last week, a record revenue from the corporate banking unit of JPMorgan was reported, hitting $9.5 billion. The number was achieved thanks to the fixed-income markets after Brexit. James Gorman, Morgan Stanley's CFO said the micro-environment was much better, especially for the fixed income businesses. Gorman said he was pleased with the bank's performance, having in mind the results were achieved with 25% less people. Another report, but this time from Citibank, also stated a slight increase compared to 2015 for the third quarter of 2016.
Meanwhile, experts predict banks leaving London and resettling their offices abroad. After the Brexit vote, investment banks such as Moran Stanley, Goldman Sachs and Citigroup may shift people to Germany and France.