Entering Investment Banking From a non-Target School
ENTERING INVESTMENT BANKING FROM A SECOND TIER SCHOOL
If you happen to be one of those eager young professionals looking for an investment banking job without having attended a top-tier school, you should know that not all hope is lost.
The bad news is that investment banks, especially bulge bracket firms, are extremely picky when it comes to selecting their staff; the good news is that a prestigious undergraduate degree or a top-tier MBA program is not all they're looking for in a candidate, meaning that hard-working second-tier school graduates stand a chance against cocky Ivy Leaguers.
INVESTMENT BANKING CHALLENGES
It's impossible to deny that having attended a top-tier school is advantageous when it comes to landing a job in finance. An MBA from a prestigious school provides finance job applicants with more cre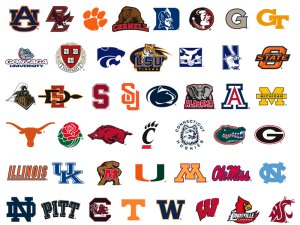 dibility and expertise. In practical terms, attending a top-tier school secures much better access to recruiters, often unavailable to those going to a no-name college.
While you could in theory make up for the lack of a top-tier MBA in terms of knowledge, especially if you take an investment banking training course, one particular challenge which is basically impossible to overcome is that finance firms prefer top-tier graduates on account of the relationships which students presumably make while attending a first class school.
Understanding the challenges you face when you have attended a second-tier school is important since your purpose is to convince your prospective employers that your qualities – professional as well as personal – outweigh the benefits your Ivy League competitors will bring to the bank on account of their finance education.
WHAT YOU OFFER AN INVESTMENT BANK
While it's true that investment banks prefer top-tier school graduates, some recruiters have broadened their horizons to include people who have attended other schools since they tend to be much more diligent and hard-working, not to mention grateful for being given a chance.
As noted above, in order to land an investment banking job, second-tier school graduates need to make up for the lack of first-class education, meaning that they are willing to go the extra mile. Non-Ivy leaguers won't frown at the prospect of working long hours and are more than happy to do what top-tier graduates might dismiss as mundane work. Long hours and mundane work, on the other hand, are an accurate description of entry-level positions at pretty much any investment bank.
Another point for consideration is that nowadays, investment banks also look for candidates with a wide range of abilities and diverse backgrounds which could give the bank an edge over competitors in the long term. So, the important thing is to focus on those qualities and assets which set you apart not just from top-tier school graduates but from everyone else competing for the job. Investment banking bootcamps are one way to get your finance skills up to par.
GETTING IN AT A BULGE BRACKET FIRM
As noted above, one particular disadvantage for those who have attended a second-tier school is the relative lack of access to recruiters. This, however, should not discourage you; it only means that just like with everything else, you need to work twice as hard. If bulge bracket bank recruiters never visited your university campus, you'll have to find them yourself. Or, to use the old saying: "If the mountain won't come to Muhammad then Muhammad must go to the mountain."
The first step is networking. In addition to sending out resumes, focus on attending events which would get you closer to industry insiders or try to arrange appointments via family, friends, friends of friends, alumni, former colleagues, etc. A lot of recruiters are willing to consider hiring a candidate who shows initiative while networking, since it means that there is a pretty good chance that the candidate will show initiative doing the job.
When preparing your resume, make sure to elaborate on your studies and experience, focusing on how and why they make you an appropriate candidate for the job, the point being to prove that they would at least in part make up for the lack of top-tier education.
If and when you manage to secure an investment banking interview, play your cards right. Research the organization thoroughly in advance and be prepared to explain why it needs to give you chance – you have to demonstrate that you have the skills to fill a need at that firm. Chances are that your interviewers would want to dig into the question of why you failed to attend a top-tier school; think about a valid reason that you could give. Expect the investment banking interview process to be rigorous, but not impossible.
TOP FORMS DO HIRE FROM SECOND TIER SCHOOLS
While many people say that investment banks only hire top-tier graduates, don't hurry to shelve your finance career plans and apply for a job at McDonald's instead. Top firms hire from non-target schools all the time.. In fact there are more people working on Wall Street today that are from outside the Ivy League than there are from inside. Remember, top-tier graduates just take the shortcut to Wall Street, while the rest have a long and winding road ahead, which means that all you need to do is run faster to get there first.