Wall Street Hiring Spree: IB Firms Hire More Jr. Bankers
Investment Banks Hire More Junior Bankers, Ease Working Conditions
Hard as it may be to believe, Wall Street has apparently decided to cut its junior staff some slack with several bulge bracket firms having announced changes to their hiring policies and working conditions for their newest employees over the past year.
While this by no means implies that landing a job in Goldman Sachs would be as easy as getting hired at McDonald's, it's definitely good news for aspiring investment bankers currently looking to kick off their finance career.
The facts about investment banks
The Financial Times recently reported that Bank of America was increasing the number of junior staff it takes on 2014. According to an internal memo seen by the British newspaper, both the summer program for analysts and associates, and the full-time recruitment scheme at BofA's corporate and investment bank unit would be around 40 percent larger in 2014 than a year ago.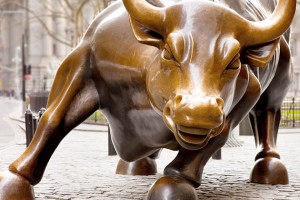 The FT quoted Christian Meissner, head of global corporate and investment banking at BofA, as explaining that the increased hiring reflected the bank's "desire to invest in our people in light of our growing activity levels and the need to provide more support to our junior bankers to have a better experience".
While the move is said to have been prompted by a tragic incident involving an intern in London last year, the new approach underscores an industry-wide trend which started several months ago and which has already seen other bulge bracket firms put on a more friendly face towards their entry-level staff.
In October 2013, Goldman Sachs introduced a 'junior banker taskforce' of executives from around the world to improve analysts' working environment and career development. The bank also started discouraging analysts from working weekends and signaled that it would step up hiring in 2014.
"The goal is for our analysts to want to be here for a career," David Solomon, Goldman's co-head of investment banking, told Bloomberg.
JPMorgan followed suit a couple of months later, stipulating that junior bankers had one protected weekend a month and promising to increase its analyst and associate staff by ten percent in 2014.
Credit Suisse loosened the reins in July 2014, announcing internally that its junior-rung investment banking employees should not be in the office from 6 p.m. on Friday through 10 a.m. on Sunday unless they are working on a "live deal", as reported by the Washington Post.
Technology, Private Equity and Investment Banking
While bulge bracket firms, notorious for their near impossible-to-overcome hiring criteria and brutal working hours, seem to have put on a more 'human' face, the reason behind this change is very simple and, in a true Wall Street style, quite mercantile: competition finally caught up with bulge bracket firms.
While investment banks are famous for their huge, sometimes even obscene salaries and bonuses, it suddenly seems that money's not enough to attract and retain talent. The advent of venture capital in particular is to blame for that trend, with the most promising college grads often preferring the hipstery image of tech companies with their benefits, much less stringent dress codes and fewer working hours. While some might say that nothing compares with the classy timeless image of a Wall Street bank, one look at Googleplex is enough to show that bulge bracket firms have to throw in something extra to appeal to the new generation of prospective investment bankers.
Competition from the private equity sector also has something to do with that trend, albeit to a smaller extent. While investment banks are still feeling the consequences of the financial crisis, reflected in somewhat smaller paychecks, private equity firms seem to have enough cash to spend on lucrative bonuses and salaries, making it easy for them to poach the most promising recruits from the other side of Wall Street.
So, stuck between the Silicon Valley's job perks and private equity's cash, investment banks have no other choice but to try and improve not just their working conditions but their image as well.
At the End of the Day
While investment banks' hiring spree and their new junior staff-friendly policies might sound like the answer to a prayer, don't get fooled that landing a high paying investment banking job would be a piece of cake. You'll still need the kind of investment banking and financial modeling training required to succeed in the industry as well jump through all sorts of hoops before getting employed at the likes of Goldman Sachs and JPMorgan. And yet, it seems that there's no time like the present to start building your investment banking career.
CLICK HERE TO LEARN MORE ABOUT OUR INVESTMENT BANKING TRAINING COURSE