Career Paths After Investment Banking
THE MANY OPTIONS FOR FORMER INVESTMENT BANKERS
It is a well-known truth that all good things must come to an end. While it's arguable how good investment banking careers are with its 100-hour work weeks and constant stress, in a way it also fits into that category. Although investment banks have been easing working conditions for junior investment bankers. Even if you enjoy the challenging environment and, well, the generous albeit hard-earned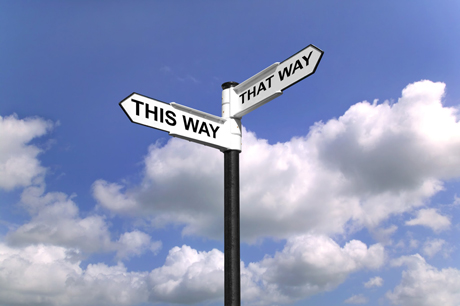 paychecks, at one point you still might decide that it's time for a career change.
One of the advantages of having worked as an investment banker is that you have several exciting career opportunities in finance which, more often than not, are not available to someone with a different background. So exciting, that some people would get into investment banking only to use it as a stepping-stone to one of them.
The Private Equity Path
Perhaps the most common and straightforward post-investment banking career path is simply to "cross the street" to the other side, namely, to the buy-side, and get a job in private equity or a hedge fund.
Transferring to private equity makes a lot of sense for investment banking analysts or associates since the job which they have hitherto performed is very similar to what they will be expected to do in private equity, albeit for slightly different purposes. Private equity firms usually look for analysts who are experienced in financial modeling and can prepare corporate valuations, skills, which you cannot survive without at an investment bank. Some private equity companies in fact lie in wait while firms provide investment banking training and then lure them with higher paychecks.
Still, it is important to know that if you have left/are considering leaving a bulge bracket firm in the hope that you will work less for more money, you might just as well stay on Wall Street. Chances are that especially if you end up at a private equity giant such as Blackstone or KKR, your working hours in the first couple of years will be very similar to what you are already used to. If you go to a smaller firm, you can hope for a less intense work week, but still significantly more than a 'normal' office job.
The Hedge Fund Road
Hedge funds are another lucrative buy-side option for investment bankers mulling a career change, especially since a lot of hedge funds would give preference to candidates with investment banking experience. As with private equity, your technical and financial modeling skills will be much appreciated in a hedge fund.
With the average hedge fund analyst having fewer working hours than the average investment banking analyst, in a hedge fund your dreams of working less for more money have a better chance of coming true. The catch? In addition to having excellent technical skills, you also need to be able not only to recommend investment decisions but act on them, which marks one of the biggest differences between the buy-side and the sell-side. In investment banking, your goal is to be fairly accurate, with assumptions that you can back up. With investing, you need to get it right; anything less than that simply won't do.
The Way to Venture Capital
While venture capital generally receives less attention as compared to private equity and hedge funds, it is in fact on one of the most exciting post-investment banking career options.
Former investment bankers are a sought after commodity when it comes to venture capital and if you have the chance to have worked at a high-profile institution, you might actually get calls from head hunters, which could prove to be quite useful, given that as a rule jobs in the sector are rarely publicly advertised.
Still, if you want to get a job in VC, in addition to being master of spreadsheets and financial modeling, you also need to have an entrepreneurial drive and knowledge of the industry. If you decide to venture into venture capital, you should keep in mind that while investment banks tend to work with larger and more established companies, VC often invests in fast-growing companies. The other thing that you will have to get used to as a former investment banker is the lack of hierarchy, at least in comparison with bulge bracket firms.
One for the Road
While having a Wall Street job is the ultimate success for some, chances are that sooner or later, there will come a time when being an investment banker won't be as satisfying as when you first started out. Even if you're satisfied with the current state of your investment banking career, it is still good to know that there is, in fact, life after Wall Street. And it's not half bad either.