The Top 10 Boutique Investment Banks
When it comes to investment banking, bulge bracket names such as Goldman Sachs, JPMorgan, Credit Suisse or Deutsche Bank would normally be the first that come to mind. Still, recent years have seen smaller investment banks successfully snap up a bigger market share on account of their more focused approach which prompts corporations to hire them as advisors, either on their own or in addition to a bulge bracket bank.
With the boutique category covering a huge number of firms ranging from one-man shops to international powerhouses, here we'll take a look at some of the top independent investment banks, or advisory boutiques as they are often called, which are worth taking a look when one considers a career in investment banking.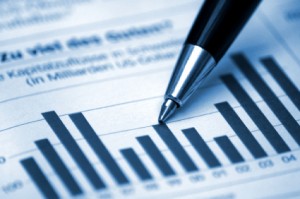 Lazard
While often classified as boutique, New York-headquartered Lazard actually occupies a middle ground between other independent advisers and bulge brackets firms. Founded back in 1848, the firm operates in 43 cities across 27 countries around the world. According to Vault.com's annual ranking of the best banks to work for, Lazard has incredible deal flow, with unrivalled deal exposure and fantastic exit opportunities. Most recently, Lazard advised AT&T on its near-$49 billion takeover of DirecTV.
Moelis & Co
Founded by former UBS banker Ken Moelis, Moelis & Co is another larger independent bank that has managed to attract big talent in recent years. The firm, which went public in April 2014, employs more than 500 people worldwide. In 2010, Moelis & Co was named Best Global Independent Investment Bank by Euromoney, and Ken Moelis was named Banker of the Year by Investment Dealers' Digest. Flagship deals include Heinz's $28 billion sale to Berkshire Hathaway and 3G Capital, and NYSE Euronext's $10.7 billion sale to Intercontinental Exchange.
Evercore
Founded in 1995, Evercore Partners is a large advisory boutique whose founder and executive chairman Roger Altman served as Deputy Secretary to the Treasury under Bill Clinton. The firm has handled about $1.5 trillion of transactions in its history. Some of the most recent deals Evercore has advised on include Athlon Energy on its $7.1 billion sale to Encana Corporation and Occidental Petroleum Corporation on the spin-off of its California oil and gas business.
Centerview Partners
Ranked as no 1 by Vault.com in its "Best Banking Companies for Compensation" category and under no 5 in the overall 2015 ranking, Centerview Partners is one of the boutiques where the rise of independent firms has been most evident. Founded by UBS veteran Blair Effron in 2006, Centerview worked as strategic advisor to Time Warner Cable on its proposed $45 billion merger with Comcast, one of the standout M&A deals of 2014. Centerview also acted as an advisor to AstraZeneca which last year successfully rebuffed Pfizer's unsolicited £69.4 billion takeover approach.
LionTree Advisors
Another fast-growing boutique, LionTree was founded in July 2012 by former UBS banker Aryeh Bourkoff. It has since earned reputation of an adviser in media M&A deals. LionTree's highest profile role was acting as an adviser to Charter in its pursuit of Time Warner Cable. According to the New York Times' Dealbook, the boutique firm is advising Charter with Goldman Sachs on a complicated deal to pick up cable customers from Comcast as part of its Time Warner Cable deal.
Zaoui & Company
London-based Zaoui & Co was founded in 2013 by brothers Michael and Yoël Zaoui whose previous roles include senior M&A positions at Morgan Stanley and Goldman Sachs, respectively. French cement maker Lafarge relied on Zaoui & Co and Rothschild in its merger with Swiss peer Holcim last year.
Rothschild
By contrast, Rothschild is an independent investment banking powerhouse with strong presence in M&A and financing advisory. Rothschild was instrumental in the privatization programs of the 1980s in the UK and also advised the US government on the restructuring of its motor industry. One of Rothschild's most recent notable assignments is advising Alibaba Group on its $25 billion float on the New York Stock Exchange.
Perella Weinberg Partners
Perella Weinberg Partners, founded in 2006 by senior deal makers Joseph Perella, Peter Weinberg and Terry Meguid, now operates in six offices around the world, including in London and Abu Dhabi. In its short existence, Perella Weinberg Partners has advised on transactions valued at more than $800 billion, including Medtronic, Inc's $42.9 billion acquisition of Covidien plc.
Peter J. Solomon
Peter J. Solomon, a Lehman Brothers veteran, opened his eponymous firm in 1989. Since then, the advisory boutique has completed over 500 strategic and financial advisory assignments. Some of the company's recent flagship transactions include the London Stock Exchange's $2.7 billion takeover of Frank Russell, as well as Phillips-Van Heusen's $2.9 billion acquisition of Warnaco Group.
Greenhill & Co
With the tagline "Advising clients is our only business", Greenhill & Co sets itself apart from competitors. Founded in 1996 by Robert F. Greenhill, former head of Smith Barney and former president of Morgan Stanley, the company has advised on a wide range of transactions across numerous regions and industries. One of Greenhill's flagship deals is Actavis' $25 billion acquisition of fellow drugmaker Forest Labs.
Giving Boutiques a Chance
Evercore's founder Altman recently told New York Times' Dealbook that while persuading big companies to trust smaller merger advisers used to be "damn hard," now virtually no large corporation would question the hiring of a smaller adviser. So, if corporations are increasingly trusting smaller independent advisory firms with their fortunes, perhaps prospective investment bankers should also consider giving boutiques a chance.