Moving from IT to Investment Banking
So, you're working (or have worked) as an IT professional and you've decided that it's time for a career change. You're interested in finance, or you're simply attracted by the glamor of the Wall Street lifestyle, and you've set your heart on investment banking.
While entering the elite club of investment bankers might seem intimidating at first, breaking into the job is difficult, but doable. In fact, your technical background might even give you an edge over those fresh-out-of-college undergrads with no experience even though you will still have to acquire certain finance industry-specific skill sets.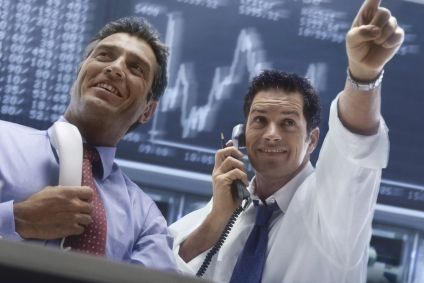 A lot of international investment banks and private equity firms, venture capital firms and hedge funds, especially those with a focus on technology, look for candidates with tech backgrounds, and as long as you show commitment and a genuine interest in finance, it is possible to get a financial institution to consider your application.
THE BAD NEWS
Let's start with the challenges first. It would hardly come as a surprise that competition for investment banking jobs is fierce, and you'll be up against college students looking to land analyst jobs, MBA graduates aiming at associate positions, as well as fellow applicants with non-financial backgrounds trying to break into the industry.
One particular disadvantage which people coming from IT tend to have is less experience in terms of communication with clients as well as less developed marketing skills. Although you're unlikely to need those while working as an analyst, you'll certainly need them as an associate. They're essential for moving up the investment banking ladder and your prospective interviewers will probably grill you on that.
Aspiring investment bankers with experience in the IT field also lack certain technical skills such as being able to perform financial modeling and corporate valuation. Those, however, could be acquired with the appropriate investment banking training.
THE GOOD NEWS
Before you give up and shelve your plans for being a Wall Street hotshot, you should note that there is light at the end of the tunnel. Several lights, to be precise.
Chances are that as an IT professional you have enviable quantitative skills and attention to detail. Those skills don't go unnoticed not only by investment banks, but also by hedge funds and private equity firms since they are essential for analyst and associate positions. JPMorgan's associate job description for example states: "an aptitude for numbers is a must, even if you're a career switcher", while Nomura expects its prospective analysts to be "highly numerate".
In addition, mundane work such as preparing Power Point presentations and working in Excel would be like a walk in the park for you. Depending on your prior experience, you probably are used to long working hours, something that might frighten candidates with different backgrounds.
Your industry knowledge is another asset which your prospective employers will be willing to harness, especially in the case of groups with technology focus, regardless of whether they are in investment banking, private equity, venture capital or a hedge fund.
BREAKING AND ENTERING
The first step in breaking into investment banking starts with your CV. If you have no prior experience working in finance, think of other ways to show that you will be able to do the job, such as referring to other jobs or experiences which required similar skills. It is also important to demonstrate that you have the qualities which investment banks are looking for, such as quantitative aptitude. Ideally, you will point to your previous jobs in the IT sector.
Then comes networking. You could basically do the usual and refer to friends, family, classmates, alumni as well as former employers and colleagues. Keep an eye out for recruiting events. When you show up there, bring business cards which might be a bit old-school but are nevertheless a rather efficient networking tool. Depending on your finance situation and available free time, you can apply for an investment banking internship since it could spring-board you to a full-time job at that institution.
TELLING YOUR STORY RIGHT
Still, the most important thing is to tell your story right (at a job interview, while networking or in a cover letter), especially since it won't be as straightforward as the stories of your business-major-competitors.
Your purpose is to convince your prospective employer that your IT background will not hinder but enhance your performance. Choose the field where you want to work, e.g. investment banking, asset management, sales and trading, etc., and explain why you would be a great fit for it.
It is a good idea to mention what sparked your interest in finance, such as attending a particular event, an internship, or meeting someone, and how that made you rethink your career choices. Or to put it differently, the other side needs to understand that while you started off being interested in IT, you want to be in finance for the long haul.
THE BOTTOM LINE
While moving from IT to investment banking might not be the easiest of tasks, it's not an impossible one. As long as you're good with numbers and can demonstrate an interest in finance, you stand a pretty good chance of switching the Silicon Valley for Wall Street.