How Much Do Investment Bankers Make
Investment Banking Salaries Overview
If you're interested in working in finance in general and investment banking in particular, chances are that to a large extent, you're in it for the money. And rightfully so, once you manage to break into the industry, the rewards are quite handsome and more than make up for the efforts associated with the much feared application process as well as the stress which goes with the job. How handsome, exactly, depends on which step of the investment career ladder you find yourself, as well as on the institution for which you will end up working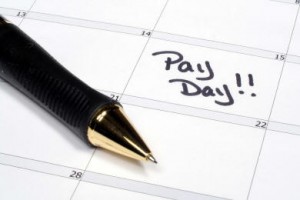 .
Wall Street Numbers
With New York banks being somewhat of an investment banking benchmark, let´s start with some Wall Street numbers first. While different websites put the average IB salaries at different levels, a newly appointed investment banking analyst in NYC can expect to earn about $70,000 in base salary. New York-based consultant Johnson Associates Inc, recently quoted by Bloomberg, puts that number higher, between $70,000 and $90,000 in salary, with bonuses bringing total compensation to about $140,000.
So how much do investment bankers make? If you're starting from the higher entry-level position – the associate – you can expect a higher base salary in the range of between $100,000 and $125,000. Moving up the corporate ladder – VP and MD levels – your salary will move up as well, potentially reaching half a million at the MD level.
With those being very broad numbers, Business Insider recently commented on Citi salaries where the base remuneration for an investment banking associate, for example, reportedly stands at an average of $116,984. It nearly doubles after bonuses, surging to $210,869.
According to a recent Bloomberg article, JPMorgan's corporate and investment banking division had $10.4 billion in compensation expenses in 2014, enough to pay its 51,129 employees an average of $204,365 apiece, with the bonus pool amounting to $207,368 per person.
Meanwhile in Europe…
Moving to the other side of the Atlantic, New York Times' Dealbook recently reported that that in Europe, Goldman Sachs paid, on average, $4.7 million to 121 people which the firm had classified as "material risk takers" in 2013, the year for which most recent data were made public. Barclays gave about $2.2 million per risk taker, while Citigroup's average was $2.1 million for each of its 182 material risk takers.
Things in Europe, however, are bound to get a bit more complicated with EU regulators trying to crack down on the 'obscene' investment banking bonuses. An EU rule introduced last year requires banks to seek approval from shareholders if they wish to award bonuses worth more than basic salary. This bonus cap, however, does not mean that investment banks in Europe are scrapping bonuses, it only means that they are getting creative, introducing other type of rewards which are not classified as bonuses. UK's Barclays is one such example, having drafted a new payment structure for its top executives affected by the EU bonus cap.
2015 Trends
Looking ahead, several major investment banks have signaled plans to hike salaries for their junior bankers amid growing competition from private equity and venture capital snapping up the most promising college grads. Sources revealed to Bloomberg last year that Bank of America Corp, the second-largest US lender, was planning to raise salaries for junior staff by at least 20 percent, with both JPMorgan and Citigroup mulling similar moves.
It's not just the base salaries that are likely to surge. The outlook for bonuses is pretty bright as well, with higher M&A deal activity bringing more business to investment banks and boosting rewards.
All about the Money?
Of course, there is a lot more to the investment banking career than the monthly paycheck and the annual bonus, as handsome as they might be. Still, those are pretty important and while the current bonuses might not be quite on par with pre-crisis levels, things are certainly looking up both for incumbent and prospective investment bankers.