Fidelity Takes a Cab Ride: The $17 Billion Valuation of Uber
In our Investment Banking Training Course, our students learn how to value corporations using 3 strategies: 1) the income approach; 2) the market approach and 3) the asset approach. Fidelity Investments will reportedly lead an investor group in a nearly $1 billion round of funding based on a corporate valuation of $17 billion.
FIDELITY INVESTMENTS LEADS GROUP WITH $17 BILLION VALUATION OF UBER
Uber Technology Inc., the internet/app based ride sharing service has recently been valued at an astounding $17 billion in its latest round of financing led by Fidelity Investments, according to multiple sources. Wellington Management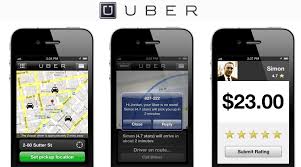 , an Investment Management Firm, is also rumored to be part of the financing group.
Uber is said to be seeking funding of less than $1 billion to expand from the current base of 115 cities served thus far. Other firms are reportedly looking to join Fidelity and Wellington in this latest round of funding, so terms of the deal are subject to change. Uber's CEO Travis Kalanick has been quoted as saying the valuation associated with the funding could be "record breaking".
The San Francisco based company has previously raised a total of $49.5 million in 3 previous rounds of fundraising including investment from Benchmark Capital, Goldman Sacs, Menlo Ventures and Bezos Expeditions. Uber generates revenue by taking 20 percent commissions from its drivers and are located in numerous US cities, with plans to expand to international markets.
BOOMING START-UP CORPORATE VALUATIONS
The corporate valuation is the most recent in a line of head turning numbers that rank Uber as the world's highest valued startup and would make the company more valuable than established public car rental companies like Hertz Global Holdings Inc. ($13.6 billion) and Avis Budget Group ($6.1 billion) and larger than any taxi company in the United States. Uber's valuation has quadrupled since last year when Google Ventures and TPG Capital invested on a valuation of $3.5 billion.
If the deal goes through, it would also make the company more valuable than other recent tech start-up valuations like What's App ($16 billion), Airbnb ($10 billion), Dropbox ($10 billion), and Groupon ($4.13 billion).
Kalanick and Garrett Camp have stated that they founded Uber in 2009 after they could not find a taxi on a trip to Paris, France. With a $17 billion corporate valuation, they shouldn't have a problem now.
IS THERE A TECH BUBBLE FORMING?
With the soaring valuations in the start-up technology space, there are people who say this can't go on forever. There are others that say that these valuations are justified. Traditional valuation techniques like the Discounted Cash Flow method would not merit these figures, but certainly there are other methods that can. So are we in a tech bubble? Only time will tell, but until then, please send me a black car. Those conventional taxis are so 2007!